UW+Amazon Science Hub
September 23, 2022
Amazon Science Graduate Student Networking Event @ UW
UW + Amazon Science Hub and Amazon Science is hosting an on-campus lunch & learn session for graduate students to learn about Amazon Science Internships and the Amazon Postdoctoral Science Program. Enjoy lunch and networking with Amazon scientists as they share about the exciting projects they're working on. You will also learn about Amazon Science…
---
September 21, 2022
Amazon Research Awards 2022 Call for Proposals
The Amazon Research Awards has announced the fall 2022 call for proposals which covers four research areas: AWS AI, AWS Automated Reasoning, Prime Video, and Sustainability. This edition of the call for proposals reflects Amazon's ongoing efforts to collaborate with researchers in a variety of areas, and provides grant recipients unrestricted funds and AWS promotional…
---
August 10, 2022
Amazon and University of Washington announce inaugural Science Hub faculty research awards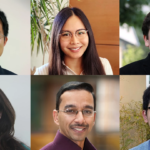 The UW + Amazon Science Hub, founded in February 2022 and housed in the University of Washington College of Engineering, has announced the recipients of its inaugural set of faculty research awards to advance artificial intelligence (AI) and robotics.
---
February 11, 2022
AI & Robotics Roundtable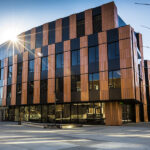 UW Science Hub invites UW faculty, UW Graduate students, and Amazon scientists to participate in launching a technical community of interest. This roundtable event will facilitate an exchange of research capabilities, applications and interests, ahead of the Science Hub's research proposal deadline in mid-March.
---
February 9, 2022
UW and Amazon announce creation of the Science Hub
The University of Washington and Amazon today announced the Science Hub, an effort that deepens the relationship between the two organizations and will advance innovation in core robotics, artificial intelligence technologies and their applications.
---